Laury Hubrich lives in the flatlands of
Central Illinois
with her husband and seventeen-year-old soon-to-be-graduated son, Nik. She also is adjusting to being a mother to an adult son and daughter who both live on their own – one in
Northern Illinois
and one in Southern.
Laury works as a teacher's aide at a public high school, which she thoroughly enjoys. The best perks are holidays and summer breaks, of course. The schedule lends itself well to her other joy, creative writing, both fiction and nonfiction. She also enjoys editing her friends work.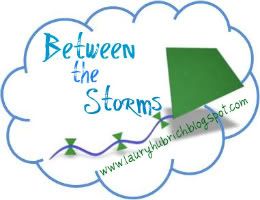 Laury's love for her family, friends, job, and writing are far-surpassed by her love for her Maker. God lifts her up and gives her strength when the going gets tough, which is most days of her life. She has a chronic condition called IH, which results in constant nagging and sometimes severe headaches. She also has Fibromyalgia and chronic back pain. All of these have served to draw her closer to God. Her blog,
Between the Storms
, sums up her life: patience, strength, hope, and courage between and during the storms of life.